Iredell Wound Care & Hyperbaric Center is designed to complement your physicians' services and is committed to the treatment of chronic or non-healing wounds. The Center is made up of a team of professionals, including
Physicians with advanced training in wound management and hyperbaric oxygen therapy
Nursing staff trained in the care of chronic wounds
Technicians who perform non-invasive studies and various therapies
Experienced staff to assist with appointments, medical records, and health insurance processing
Murthy Madduri, MD
Dr. Madduri has been working as a wound care clinician since 2018 
Professionally, he is always thrilled by the reactions of all, especially the patient,  when a wound is declared healed as a result of all the teamwork in a Healogics clinic. 
On a personal level, he enjoys spending time with his family when they can all get together, with 2 grown children who are independent young adults. 
He likes traveling with his wife. Hobbies include reading, listening to music of all genres, and he likes cooking vegetarian meals. 
Medical School: Andhra Medical College, Visakhapatnam, Andhra Pradesh, India
Residency: Wayne State University School of Medicine, Pennsylvania Hospital
Certifications: American Board of Internal Medicine
Member of CaroMont Medical Group
Caroline Land, Program Director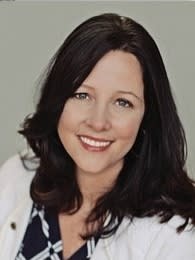 Caroline is responsible for achieving clinical, operational, and financial results at the center.
An experienced healthcare industry leader, she has worked in cardiology, surgery, and family practice offices. She worked as a practice coordinator with Blue Ridge Surgery, as a practice lead with the Appalachian Regional Orthopaedic & Sports Medicine Center, and as a medical assistant/practice coordinator with Sanger Heart & Vascular Institute. She also worked as a national sales manager with Sattler Corp. and as a business development specialist with Foothills Radio Group. Land holds an associate degree in medical assisting from Wilkes Community College and a bachelor's degree in healthcare management from Gardner-Webb University.
Her passion for healthcare began as a child while following her grandfather around his medical practice.
"I watched him provide healthcare to others, and that is when the light went on that I wanted to help improve the processes of healthcare," Land said.
Caroline teaches CPR and first aid through the American Heart Association. She completed medical missionary work in Uganda and served as an advocate for a Habitat of Humanity ReStore shop.
"Giving back to those less fortunate brings me joy, compassion, and empathy for others," Land said. "I believe this brings us together as a community and helps keep organizations working together as a team."
Caroline  enjoys spending time with her family, watching suspense movies, traveling, and watching her three kids play sports.